2014/15 NBA Preseason


vs

2013/14:
50-32 (27-14 home)


2013/14:
54-28 (22-19 road)

October 24, 2015

FedEx Forum, Memphis, TN

7:00 PM CDT
No TV :(  92.9 FM ESPN
Possible Starters

Mike Conley

PG

Mario Chalmers




Courtney Lee

SG

Dwyane Wade




Tony Allen



SF

Luol Deng




Zach Randolph

PF

Chris Bosh




Marc Gasol

C

Josh McRoberts



2013/14 Advanced Stats
92.2 (30th)
Pace
91.2 (27th)
103.3 (T-16th)
OEff
110.9 (5th)
102.1 (T-7th)
DEff
105.8 (11th)
Opponent's Blog: Hot Hot Hoops
The Big Story

Sometime after 9PM on Friday night, the 2014-2015 NBA Preseason will mercifully come to an end for your Memphis Grizzlies. Before we can get down to business, though, the boys in blue get one more chance to tighten up the screws against a Miami Heat team that - you might've heard - underwent a few changes over the offseason. For the Grizzlies, all the "i's" have been dotted and "t's" crossed, so the only thing left to do is figure out whether to offer Kalin Lucas a 10-day contract for extra insurance while Nick Calathes serves out his suspension from last year. (Sorry Patrick Christopher, you gone.) That late triple he drained on Wednesday against the Cavs to seal the win was pretty sweet...the rookies appear to be on their way to Iowa for some additional tuning up. Jarnell Stokes will likely be shucking corn and pondering the existence of the Big Ten Network through the holidays, but I expect that Jordan Adams will be on the first flight out of Des Moines after Quincy Pondexter tries to mind meld Dave Joerger after getting yanked for attempting to dunk over Roy Hibbert on Halloween. But I'm getting ahead of myself... BASKETBALL'S BACK AFTER THIS THING IS OVER!
Tayshaun's Trillions

So Tayshaun came out and dropped a 7 Tril on the home crowd on Wednesday on national television, and the long trail of zeros in the box score doesn't even do justice to exactly how miserable that performance was. I know it's preseason, and I know we've come to expect disappointment from the rapidly aging former Piston, but that was horrible in a way that I haven't experienced since Brian Cardinal and Kwame Brown made Juan Carlos Navarro run screaming back to the Spanish league where people actually know how to play basketball. (I see your Cardinal and raise you a Navarro, Herrington.)
Oh Right, The Game

It's been a tough year for Miami: first, Dexter moved to Alaska to put on women's clothing and hang around in bars.
(Note: That's a Star Trek reference and a Monty Python reference in the same game preview. The nerd gauntlet has been thrown, my fellow GBBers.)
Then, this man continued to exist and make music while living in Miami, and was subsequently named the Heat's #1 fan by Grantland. (h/t @casualmuttering)
Then, the Heat lost the Finals and LeBron left them for Cleveland. Look, Miami people, we don't have much in common. Y'all like Pitbull and silk shirts for men and plantains and Medicare fraud, and we don't like any of those things. But we know what it's like to be spurned in favor of Cleveland, and it sucks.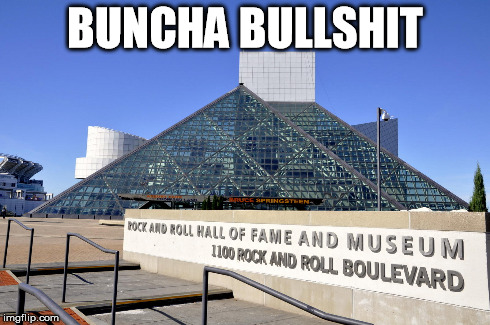 For whatever it's worth, I actually think the Heat are still going to be a top-3 seed in the East. Everyone has forgotten how awesome Chris Bosh is (there's a reason Houston offered him a max contract), and if Dwyane Wade can remain upright for most of the season, they probably have the third best roster in the conference after the Bulls and the Cavaliers. They added some excellent new pieces in Luol Deng and Josh McRoberts, and it should not be discounted that these guys are all pissed about what went down this summer. As long as Mario Chalmers and Norris Cole don't play that much, an Eastern Conference Finals appearance would not surprise me at all.
Note: Dear trolls, please come at me on Twitter (@CGrrrrrbrrr) if you're still sore about the earlier version of this story which was changed so as to avoid a larger site hijacking per the requests of the higher-ups.